Hello everyone, welcome to the thread for awesome new block/shapes production! This thread, I hope, will be the place to post cool blocks, shapes, or requests for blocks/shapes.
One of Terasology's really cool features is that it is really easy to make blocks and shapes for, and I think we should start adding some cool ones (because currently, there aren't that many shapes or interesting blocks...).
Some may know of
metouto
's work on researching, and making blocks for an astonishingly wide variety of raw material/mineral blocks. This thread won't infringe on what he is doing a great job at. This thread will be aimed at:
Making cool block shapes.
Making new non-raw material blocks.
Some of you may notice the "requests for blocks/shapes" above. Not everyone has the time/skills to make the blocks they want to see in Terasology. That is why I have decided to take suggestions for new blocks. If it sounds good, I'll personally make a block or shape for it. To avoid misunderstanding later, I'm going to say this now. Every block suggested probably won't be made and included into the game for quality reasons. But still, if your suggestion is good and at least marginally useful to Terasology as a whole, it will stand a good chance of being made and included I think.
With all that said, I present the first batch of blocks and shapes I made for this thread. This includes both a few requests, and a bunch that I think would just be good to have in the the game.
First up, the Fence mod blocks. These are sort of unneeded at the moment, seeing as Terasology doesn't really have "mobs", but they still they make for good decoration. These also present a case where added blocks aren't "set in stone" for always being in the game. In this case, when Terasology gets surrounding aware blocks (I don't think Terasology has that yet?), replacing this entire mod with just one or two dynamic fence blocks à la Minecraft would be a good idea.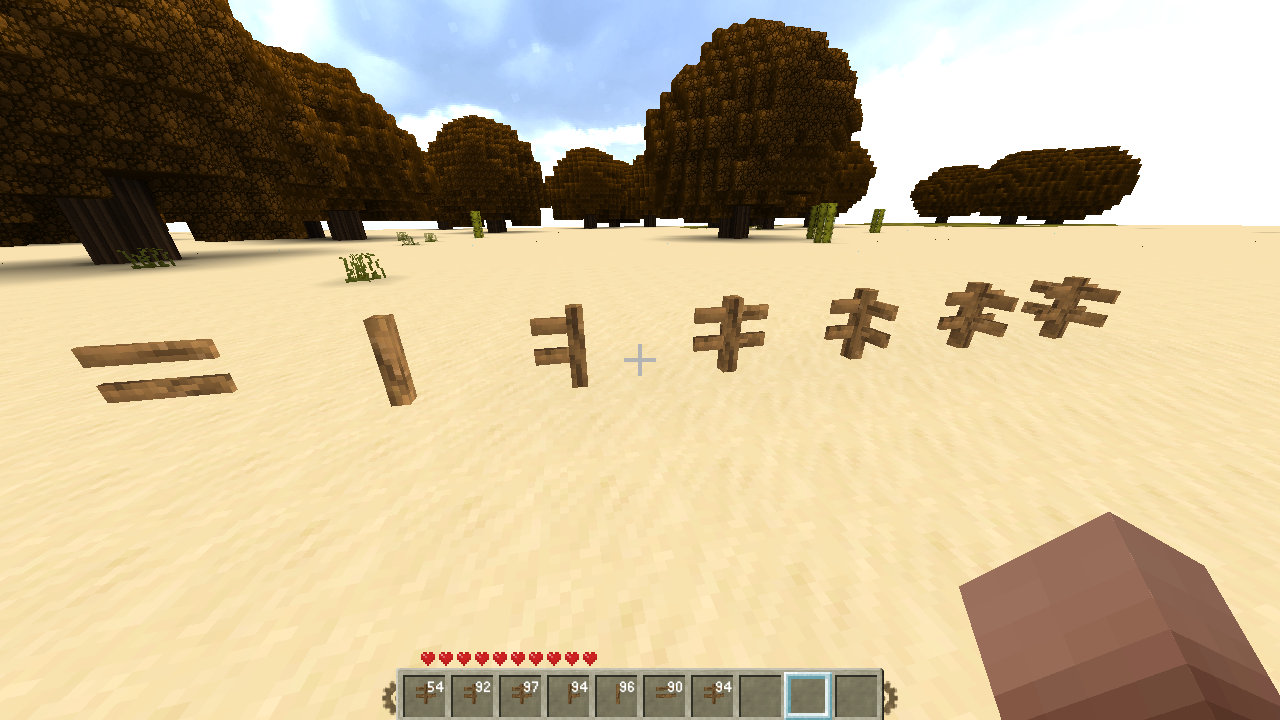 Still, you can make nearly any sort fence setup with these..

Second, we have the beginning of what I'm sort of referring to as the "construction group" of shapes which can be obtained in any free-shape material.
The two shapes on the far left end where already made by @
Immortius
To expand the group a bit (and fill a request from @
Cervator
) I made the five on the right.

Here is a half-slab for use.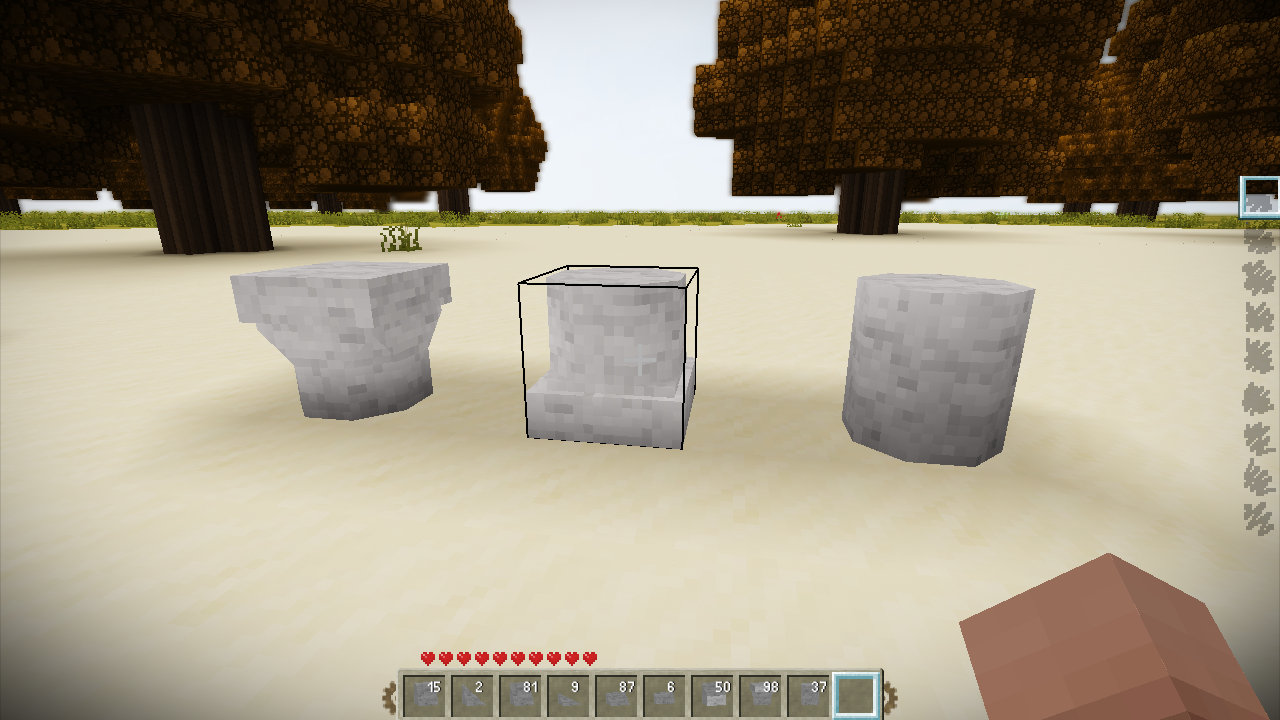 These are "pillar" shapes. @
Cervator
requested the generic cylinder on the right (which actually sort of looks like a barrel when gotten in wood
). I went ahead and made a base and crown shape for it.
To just demonstrate the new shapes (and show how, ideally, shapes should be widely useful for different things), I played around and built a few things. Note: Don't bash my building skills to much...
).




So there we go, a bunch of new blocks should soon be available. Feel free to make suggestions.
Edit: I was going to leave it in as sort of an "Easter egg", but ... O well.
Anybody want some cheese wheels?

Just had to make it...