New Member
GSOC/TSOC 2020
Find the proposal here -
https://docs.google.com/document/d/1myJvbXrCGrauTRa_tBm8zJ4wKnIq0b6MUapZ84GMPcQ/edit?usp=sharing
(Basic) -
Basic Goals to Achieve.
(Extended)-
Extended/Stretched Goals to achieve.
Abstract about the Project -
Goals:
(Basic)
Aiming to build an interactive web experience for the contributor/player which will take them through all the possible paths according to his/her interests in the terasology project.
By this project, the new visitor/player/contributor should get an idea about-
All domains included in the MovingBlocks world.
All possible roles in the project.
All possible paths to start contributing (for contributor)
All Modules in each project. (Terasology/DestinationSol)
Expected Product:

(Basic)
The Final Product will be an interactive web application.
The user will select his/her approach to start the journey. i.e. Either to dive into one of the projects or based on users Interest (Role-based)
The overall web app will be a conversation based experience. (i.e. An agent will be helping the user throughout the journey)
The user's input will be treated as a command to our agent & the agent will do respond with an appropriate response & will help users to complete the journey.
(Consider the following gif just as a reference)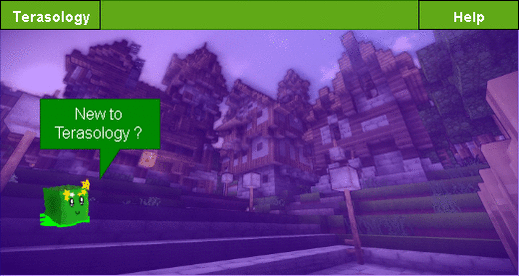 The user will be navigated to a resource (eg.docs).
The overall journey will be tracked by the web app in the local-storage.
​
Last edited: